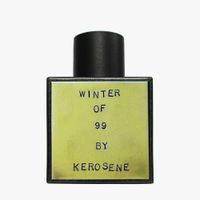 This product is currently not available.
Please inform me as soon as the product is available again.
It was the end of the 90s, and Detroit was pummeled by a snow storm as panic ensued over Y2K. Were the heat and lights ever gonna come back on? Refuge under a cozy blanket with a mug in hand. The burning warmth of fiery, spicy nutmeg, soft vanilla and syrupy molasses wafted from the kitchen and mixed with the firewood, ready to be put on the crackeling fire. Outside the sun was setting along the silhouette of the skyscrapers, and exhaust fumes flowed through the barely busy, snowed-in streets, leaving the air heavy, yet bitter cold. Would the sun ever come up again, to let the snow melt away? It was the Winter of '99.
Notes: Smoldering Vanilla, Woods, Molasses, Nutmeg
Kerosene Fragrances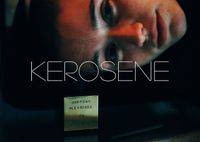 Kerosene Fragrances is an US indie perfume label founded by John Pegg. John is probably anything but an ordinary perfumer. He comes from Michigan, which is next to the car and working-class city of Detroit, where he grew up and worked in factory buildings. During his work in the factories, he got to know and love the most diverse scents. He has always been fascinated by scents: gasoline, pressed steel, plastic, trees, earth and kerosene. However, his first exposure to perfume was not one of his own creations, it was the time when he was famous for his fragrance reviews on his ...More
Show more from Kerosene Fragrances
show all from Kerosene Fragrances