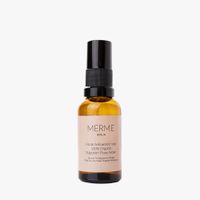 Merme Berlin
*GWP* Facial Antioxidant Mist – 100% Organic Rosewater – 30ml
Toner
(€663.33 / 1 l)
Prices incl. VAT plus shipping costs
In stock
Delivery within 1–3 Days
Vegan
Less waste
Travel-size
PROMO
Purchase Merme products for 50 euros or more and select a free Facial Antioxidant Mist during checkout.*
*As long as supply lasts and it is visible during checkout.
This organic rosewater provides instant hydration and antioxidant protection to refresh, soothe, and hydrate skin. Acting anti-inflammatory and antibacterial, it soothingly combats acne and irritations, while strengthening the skin's natural protection against external pollutans and environmental damage, making it perfect for sensitive, combination, or acne prone skin. Visible signs of ageing, dark spots and pigmentations are reduced, and the skin's natural pH balance is restored for a glowing and even complexion. As it absorbs immediately, without leaving any residue it also doubles as the perfect make-up setting spray, for a glowing finish. It has also shown to help with rosacea, dermatitis and eczema.
Suitable for: All skin types
To be used as: Toner, setting spray
Merme Berlin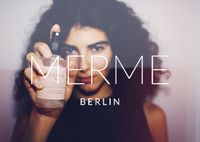 In 2016, Australian-born Claire Ralston launched MERME Berlin out of her passion for Clean Skincare, which arose during her studies at the Australian College of Natural Beauty. There she was particularly interested in the effectiveness of non-invasive and natural beauty methods. When she moved to Berlin in 2014, she couldn't find good, organic skincare that gave her the healthy glow she wanted. So she started sourcing the good ingredients herself - MERME was born. Merme was Claire's grandmother's name, who lived on a cattle farm in northern New South Wales, Australia ...More
Show more from Merme Berlin
show all from Merme Berlin