Fine
Deodorant Senza 30g
Deodorant Cream
This product is currently not available.
Please inform me as soon as the product is available again.
An unscented, natural deodorant cream that is free of aluminum salts and, thanks to carefully selected ingredients, sustainably prevents unwanted body odor. In addition to soothing irritation, the skin is maintained and naturally healthy.
Suitable for: All skin types, especially sensitive skin types
To be used as: Deodorant
Fine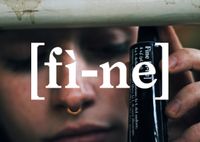 Fine was founded by the curator, urban researcher and yoga teacher Dr. Bettina Judith Springer from Berlin and has her enthusiasm for three things in mind: health, smell and beauty. Blessed with a sensitive nose, for decades she has been searching for a deodorant, which not only prevents unpleasant smells, but at the same time satisfies her three obsessions. She did not come around: "I had to invent Fine." "Fine" is Italian for "end", which is exactly what Fine does: it finally ends annoying body odors, which are often associated with a feeling of discomfort ...More
show all from Fine