Mádara
Glossy Venom – Scandal 76
Lip Gloss
This product is currently not available.
Please inform me as soon as the product is available again.
This lip gloss is a weapon. Its vegan, naturally certified formula dresses your lips in mega moisture for divine comfort, fullness and desire. From flattering nude shades to rosé, lilac and black, it can be customized to add a touch of wicked color or make a statement withclear, vinyl-like shine. Oils from blueberry seeds and rice bran, as well as vitamin E nourish and protect against environmental influences. Refined gloss particles of natural origin play in the sun or spotlight, creating a multidimensional effect of fuller-looking lips that feel incredibly juicy and soft. The non-sticky, comfortable-to-wear formula is easy to apply and convenient for on-the-go use to add a little shine wherever you go.
Suitable for: All skin types
Color: Black
Finish: Glossy
Mádara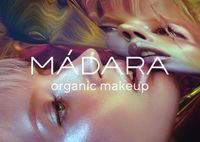 Mádara ist eine Naturkosmetikmarke aus Lettland, die 2006 von vier ambitionierten Frauen gegründet worden ist. Paula, Zane, Lotte und Liene, die Gründerinnen, setzen auf die Kraft der dort heimischen Pflanzen und verfolgen bis heute noch immer ihr Ziel kompromisslose Hautpflege zu entwickeln, die auf 3 Grundsteinen basiert – biologische Inhaltsstoffe, Innovation und Nachhaltigkeit. Ihre Rezepturen basieren auf Jahrhunderte altem, überliefertem Wissen über nordische Heilpflanzen, die nun in Zusammenarbeit mit Ärzten erforscht werden um ihre Heilkraft bis in jede Wurzel ausschöpfen zu können ...Mehr
show all from Mádara