This product is currently not available.
Please inform me as soon as the product is available again.
This fragrance is inspired by a hazy summer night, the air is thick and in it there is a hint of overgrown grass, and the only relief is to jump naked into the cold lake. It opens with a burst of London Dry Gin, complemented by the spicy aroma of juniper and the warmth of Guatemalan cardamom. Pink Brazilian peppercorn adds a touch of sweetness to this top note combination, while lemon verbena mixes in a refreshing sharpness. As the night progresses, heart notes of Indian coriander, Madagascar black pepper and clary sage unfold. These deep, musky scents evoke the feeling of being surrounded by nature in the darkness. They go perfectly with the overgrown grass and the cold water of the lake. Finally, the base notes of Virginia cedar, Elemi Philippine and Indonesian patchouli take center stage. They provide a warm and grounding feeling that will anchor you in the moment. A fragrance that embodies the feeling of being bold and adventurous, both masculine and sophisticated. This fragrance is the perfect complement to a night exploring the world around you, so what are you waiting for?
Top Notes: London Dry Gin, Juniper, Guatemala Cardamom, Brazilian Pink Peppercorn, Lemon Verbena
Heart Notes: Indian Coriander, Madagascar Black Pepper, Clary Sage
Base Notes: Virginia Cedar, Elemi Philippines, Indonesian Patchouli
Borntostandout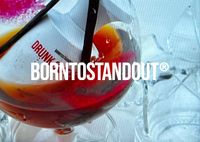 Borntostandout is a perfume brand from Seoul founded by Jun Lim in 2022. Their message is clear: insanity is relative and who sets the norm? They believe in giving everyone a chance to get a little dirty and prefer to fail with uniqueness rather than succeed with imitation. Borntostandout creates unique fragrances that are made from a combination of natural absolutes, exotic spices, and safe synthetics. While they prioritize natural plant-derived ingredients, they use synthetics to replace animal-derived products, plant products with sustainability concerns ...More
Show more from Borntostandout
show all from Borntostandout