This product is currently not available.
Please inform me as soon as the product is available again.
Spritz the perfume and you'll be greeted by the refreshing aroma of bergamot and the subtle sweetness of almond. The body in full tension, while you feel heavy breathes and a sweaty body right next to you. You are in a rush, but as the scent begins to settle, the heart notes of basmati rice, peony, and milk will take center stage. The rice brings a warm and nutty aroma to the mix, while the peony adds a delicate floral touch. The milk creates a sense of creaminess that feels soft and comforting, like a warm, sweaty hug between still quivering bodies. As the fragrance evolves, you'll begin to notice the base notes of sandalwood, vetiver, cedarwood, musk, and cetalox. These notes combine to create a warm and inviting aroma that lingers on the skin long after you've left the room. The sandalwood and cedarwood provide a woody undertone, while the vetiver adds a touch of earthiness. The musk and cetalox add a sense of sensuality and depth, drawing you closer to the person wearing the scent. Let the aroma take you on a journey of sensuality and self-discovery.
Top Notes: Bergamot, Almond
Heart Notes: Basmati Rice, Peony, Milk
Base Notes: Sandalwood, Vetiver, Cedarwood, Musk, Cetalox
Borntostandout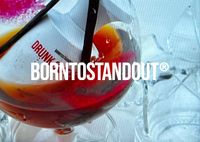 Borntostandout is a perfume brand from Seoul founded by Jun Lim in 2022. Their message is clear: insanity is relative and who sets the norm? They believe in giving everyone a chance to get a little dirty and prefer to fail with uniqueness rather than succeed with imitation. Borntostandout creates unique fragrances that are made from a combination of natural absolutes, exotic spices, and safe synthetics. While they prioritize natural plant-derived ingredients, they use synthetics to replace animal-derived products, plant products with sustainability concerns ...More
Show more from Borntostandout
show all from Borntostandout