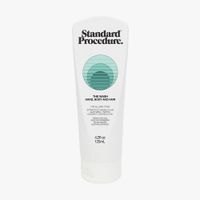 This popular formula with extracts of persimmon plum, aloe vera, papaya and calendula oil is a gently foaming body gel for the whole body from head to toe. Enriched with naturally occurring essential oils for hands, body, face and hair, The Wash exudes a delicate, appealing coconut scent. All ingredients are compatible with all skin types and carefully balanced. The Wash is a pH neutral and biodegradable formula, free of parabens, tea, PEG, SLS and SLES.
Suitable for: All skin- and hairtypes
To be used as: Body wash, hand soap, facial cleanser, hair shampoo
Standard Procedure.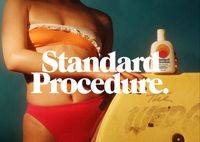 Standard Procedure is the ultimate sun and skin care line for summer feelings. It was developed under the scorching Australian sun to endure even the toughest elements. Inspired by sun-kissed days gone by, Standard Procedure focuses on delivering high-quality, protective sun care products against a backdrop of nostalgic surf explorations along Australia's magical coastlines. Founded by two friends, Dion Agius, a professional surfer who grew up on the beach and in salt water, and Zepha Jackson, the daughter of a longtime sunscreen manufacturer, Standard Procedure combines the knowledge ...More
Show more from Standard Procedure.
show all from Standard Procedure.