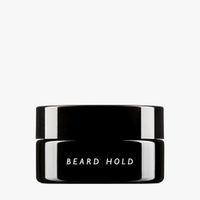 A high-quality beard wax that lends hold to the beard and helps create a compact, well-groomed form.
Gives medium hold and profile to the beard
Weights down and controls stubborn and protruding beard hairs
Settles the beard attaining a clear contour as well as a light sheen
Smoothing effect enhances the individual beard shape
Paste-like characteristics make the use especially effective and easy
Pleasant natural scent
Key ingredients: Castor Oil strengthens the beard, makes beard hair shiny and soft and also helps against itchy skin and dandruff. Shea Butter provides the whiskers and skin with essential vitamins, antioxidants and moisture while Beeswax and Candelilla Wax help to shape the beard, give beard hair texture and volume and protect against split ends.
Scent: An essential oil blend of Vetiver, Juniper Berry and Grapefruit create a subtle citrusy aroma with hints of orange and wood.
show all from OAK