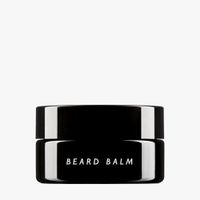 OAK
Beard Balm
Beard Balm
A luxurious beard balm that soothes the beard and provides light hold.
Nurtures the hair root
Strengthens and protects the beard hair
Provides a well-groomed, natural beard form
Lends visible structure especially to longer or very frizzy beards
Pleasant natural scent
Key ingredients: Broccoli Seed Oil encases each beard hair with a nourishing and protective layer. Its softening properties smoothen the beard hair and thanks to the beeswax it can be shaped more easily. Nettle Extract strengthens the hair roots and supplies them with vitamin A and C, generally reduces dandruff formation and hair loss and has an anti-inflammatory effect after the contour shave.
Scent: An essential oil blend of Vetiver, Juniper Berry and Grapefruit create a subtle citrusy aroma with hints of orange and wood.
show all from OAK