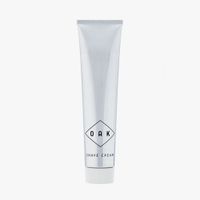 OAK
Shave Cream
Shave Cream
Shave Cream by OAK is a foaming shaving cream that creates an ideal gliding surface for the razor blade. It protects the skin very well and razor burn, ingrown hair and inflammation are minimized. The shaving cream can be applied with your fingers or you can create a rich, creamy lather with a shaving brush.
A special Sugar Beet Extract helps the skin to increase its moisture content, leaving the skin barrier intact and well prepared for the upcoming shave.
Vitamin F protects and vitalises.
Organic Oak Bark Extract strengthens the skin and makes it more resistant. Its astringent (skin-tightening) properties raise the facial hair, which helps to achieve a clean shave.
Vegan ingredients
Scent: At first citrusy Bergamot and fruity Orange Blossom provide refreshment, while Juniper, Cedar and Musk prepare a warm, balsamic relaxation.
show all from OAK