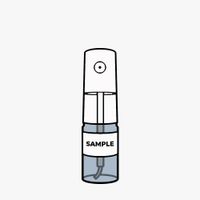 (€2,600.00 / 1 l)
Prices incl. VAT plus shipping costs
Delivery time 2-3 Workdays
Vegan
Less waste
Travel-size
This product is currently not available.
Please inform me as soon as the product is available again.
A fruity citrus scent, like sunshine in a bottle. The blend of lemon, bergamot and grapefruit tastes sweetly bitter and melts on the tongue like cooling water ice on a long day at the beach. Falling Into The Sea evokes the glow of summer.
Notes: Lemon, Bergamot, Grapefruit, Lychee, Tropical Flowers, Warm Sand
Show more from Imaginary Authors
show all from Imaginary Authors