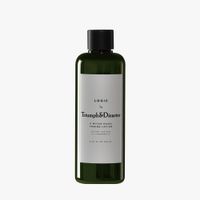 An alcohol-free toner that refreshes, smooths-out and adjusts the pH level of your skin.
Disinfects and cleanses
Removes excess oils, dirt and soap residue
Hydrates and adjusts the pH level of your skin
Alcohol-free and gentle on the skin
Leaves a refreshing feel
Closes the pores and improves look and feel of skin
Suitable as calming after shave
Soothes and calms the skin
Vegan
Key ingredients: Tasmanian Pepper Fruit Extract treats external infections and inflammation, soothes and calms irritable skin. Alpine Willow Herb Extract is clinically proven to shrink and reduce pore size, whilst balancing sebum production and leads to visibly improved skin appearance. Witch Hazel Extract is a natural anti acne agent, treats problem skin, has natural astringent and anti-inflammatory properties, improves your skin tone, reduces inflammation, reduces cellular damage and swelling, prevents signs of aging, while also soothing wounds.
Scent: A refreshing and invigorating aroma of herbs.
Triumph & Disaster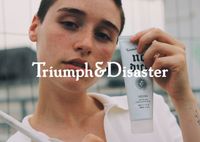 Triumph & Disaster aus Neuseeland ist eine moderne Apotheke und Hautpflege-Manufaktur, deren Produkte sich an den Säulen Ritual, Charakter und Schicksal orientieren. Gründer ist Dion Nash, ein ehemaliger Cricket-Profi, der die Marke nach dem Gedicht "IF" von Rudyard Kipling benannte, das er als Kind von seinem Vater bekam. Jedes Produkt hat einen maßgeschneiderten, natürlichen Duft, der an frühere Werte aus alten Zeiten erinnert. Die Philosophie ist es, effektive, sichere und nachhaltige Produkte mit Hilfe modernster Wissenschaft und den besten natürlichen Wirkstoffen zu ...Mehr
Show more from Triumph & Disaster
show all from Triumph & Disaster