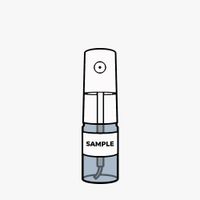 equality.
[un]broken – Eau de Parfum – Sample
Eau de Parfum
(€3,266.67 / 1 l)
Prices incl. VAT plus shipping costs
In stock
Delivery within 1–3 Days
Available in Store
Vegan
Less waste
Travel-size
A call to break the silcence, to create a space of trust where emotions that are supressed become the conversation. In times like these, it is more important than ever to open up and talk about one´s feelings and experiences. And even more important, to listen openly and without judgement. [un]broken is an invitation to go within yourself and to connect with your true self, to encourage you to speak up. Step within yourself and feel the heat of spicy pink pepper, followed by calming aromas of blue chamomile and dry thyme that merge with sweet figs and subtle frankincense in the heart of this scent. The unique and infamously distinct smoke of palo santo cleanses and calms the soul of negative energy, creating space for new beginnings while vetiver adds sweet, earthy and lush nuances. In the base, dry, woody accents of sandalwood and the gentle undertones of immortelle set the stage for growth and continued conversation.
Top Notes: Dry Thyme, Pink Pepper, Blue Chamomile
Heart Notes: Palo Santo, Frankincense Oil, Fig
Base Notes: Vetiver, Sandalwood, Immortelle
equality.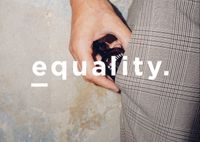 For equality. founder Lukas Görlitz, the 2019 European elections and the growing strength of right-wing parties were the foundation for his brand equality. As before, people are still defined and or even disparaged by their origin, skin color, race, culture, religion, gender and sexuality. So his idea was to create a fragrance that reminds and encourages people to live with love and not hate, and to carry this positive energy proudly and loudly to the outside world. According to Lukas, smell is one of the strongest senses and has the power to trigger memories and thus influence ...More
show all from equality.