Selahatin
Eau D'Extrait Oral 10ml – Escapist
Mouth Spray/ Oral-Perfume
(€3,190.00 / 1 l)
Prices incl. VAT plus shipping costs
In stock
Delivery within 1–3 Days
Available in Store
Vegan
Less waste
Travel-size
An oral spray that reimagines a nomadic ritual – distilled into its absolute essence, the carefully chosen raw materials in Eau d'Extrait Oral provides an empowering and uplifting experience through a fine and silky mist, whether on the go or even at home. Formulated with carefully selected ingredients, including aloe vera, vitamin E and provitamin B5, it protects the gums and teeth, prevents bad breath and provides an uplifting feeling, allowing you to go through your day with confidence.
Reality is the state of things as they exist, fantasy is an idealistic notion of them – Escapist represents a more perfect union between the ordinary and the extraordinary. It blends delicate but vivid cinnamon with lush almond, opulent grapefruit, pulpy bitter orange and sun-kissed oranges with wintergreen peppermint.
There is also a matching toothpaste and mouthwash in this flavour.
Notes: Bitter Orange, Grapefruit, Almond, Cinnamon, Orange, Peppermint
Suitable for: All skin types
To be used as: Mouth Spray/ Oral-Perfume
Selahatin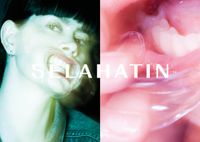 Founded 2016 by Kristoffer Vural, Selahatin was born from a crisis. Before the age of 30, he suffered a stroke that left him paralysed and hospitalized for a year. The stroke made his senses more responsive to scent and taste, while also highlighting the importance of everyday rituals. It made him realize that the small things in life had a profound effect on his wellbeing which in turn made him desperate for products which he could emotionally connect with, and provide him a sense of escapism. And born was Selahatin – the future of oral luxury...more
show all from Selahatin