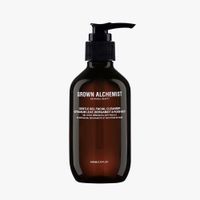 Grown Alchemist
Gentle Gel Facial Cleanser: Geranium Leaf, Bergamot & Rose Bud
Face Wash
A mild face cleanser that gently removes impurities from sensitive facial skin without stripping, preparing the skin to maximise targeted active ingredients.
Cleans very gently without drying out or irritating the skin
Helps achieve soft and smooth skin
Fine-lined pores
Promotes a balanced skin tone
Less Irritation
Stimulates cell regeneration
Vegan
Key ingredients: Chamomile, Bergamot and Willow Bark visibly reduce pore size and the appearance of age spot formation. Polyphenols and Mucilages from Cold Pressed Rose Petals leave skin looking more even toned and soothed, while Polysaccharides from Aloe Vera help to leave skin beautifully calm and supple.
Scent: A fresh and subtle unisex aroma.
Grown Alchemist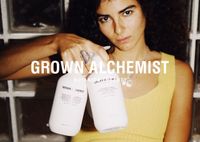 Grown Alchemist is the latest generation of organic skin care from Australia and already the insider tip in the beauty scene. The brand promises beautiful skin thanks to the pure power of nature. Grown Alchemist combines unique formulas with some of the most effective anti-aging plant extracts in soothing balms, serums, elixirs and creams for the face, body and scalp. The products contain certified organic ingredients on a pure plant basis and natural power agents, which provide for a better beauty effect without the addition of harmful artificial chemicals and preservatives ...More
Show more from Grown Alchemist
show all from Grown Alchemist