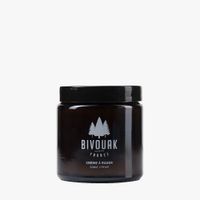 Bivouak
Organic Shave Cream
Shave Cream
A non-foaming shaving cream for a fast, super quality shave.
Provides a fast, gentle and close shave
Rich, thin and slippy layer of cream allows for an incredibly close shave
Protects the skin against cuts while shaving
Hydrates while shaving – great post-shave feel
Vegan
Key ingredients: Coconut Oil with its antibacterial qualities, allows for a wonderfully, smooth and easy-glide shaving experience. Shea Butter is rich in vitamins and antioxidants, provides hydration, helps heal shaving cuts and nicks and makes skin softer, while Beeswax soothes and hydrates skin.
Scent: A fresh, woody aroma.
Bivouak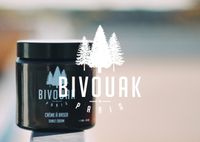 Nachdem er seine Karriere in der Internet-Branche begonnen hatte, entschied Corentin Letort sich seinem Bivouak-Projekt zu widmen und ein 28-jähriger Unternehmer zu werden. Begeistert von der Natur, stellt er sich vor Hautpflege-Produkte mit biologischer Qualität für selbstbewusste Männer zu entwickeln. Im Jahr 2015 gegründet ist Bivouak eine Bio-Kosmetikmarke, die gepflegten, aktiven Männern gewidmet ist. Die von der Natur inspirierten Produkte werden in einer kleinen Werkstatt in Vierzon (Zentrum von Frankreich) dank der Kompetenz und Handwerkskunst ihrer Arbeiter handgefertigt ...Mehr
show all from Bivouak