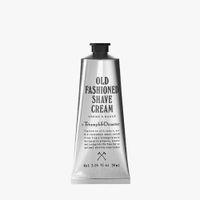 A foaming shave cream that provides an unbelievably smooth and comfortable wet shave without irritation.
Easy glide – comfortable shave without irritation
Ideal for sensitive skin
Unbeatable smooth shave with maximum protection
Very slick, thin and smooth shaving foam for a perfect close shave
Outstanding post-shave feel
Key ingredients: Lanolin and Coconut Oil let every kind of razor easily glide, moisturize your skin and form a very slick and thin lather.
Scent: An essential oil blend of Spearmint, Grapefruit, Mint, Peru, Marjoram, Orange & Patchouli. A refreshing citrus aroma of orange and grapefruit with slight smoke and leather tones.
Triumph & Disaster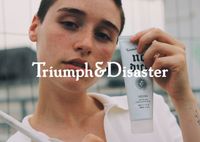 Triumph & Disaster aus Neuseeland ist eine moderne Apotheke und Hautpflege-Manufaktur, deren Produkte sich an den Säulen Ritual, Charakter und Schicksal orientieren. Gründer ist Dion Nash, ein ehemaliger Cricket-Profi, der die Marke nach dem Gedicht "IF" von Rudyard Kipling benannte, das er als Kind von seinem Vater bekam. Jedes Produkt hat einen maßgeschneiderten, natürlichen Duft, der an frühere Werte aus alten Zeiten erinnert. Die Philosophie ist es, effektive, sichere und nachhaltige Produkte mit Hilfe modernster Wissenschaft und den besten natürlichen Wirkstoffen zu ...Mehr
Show more from Triumph & Disaster
show all from Triumph & Disaster